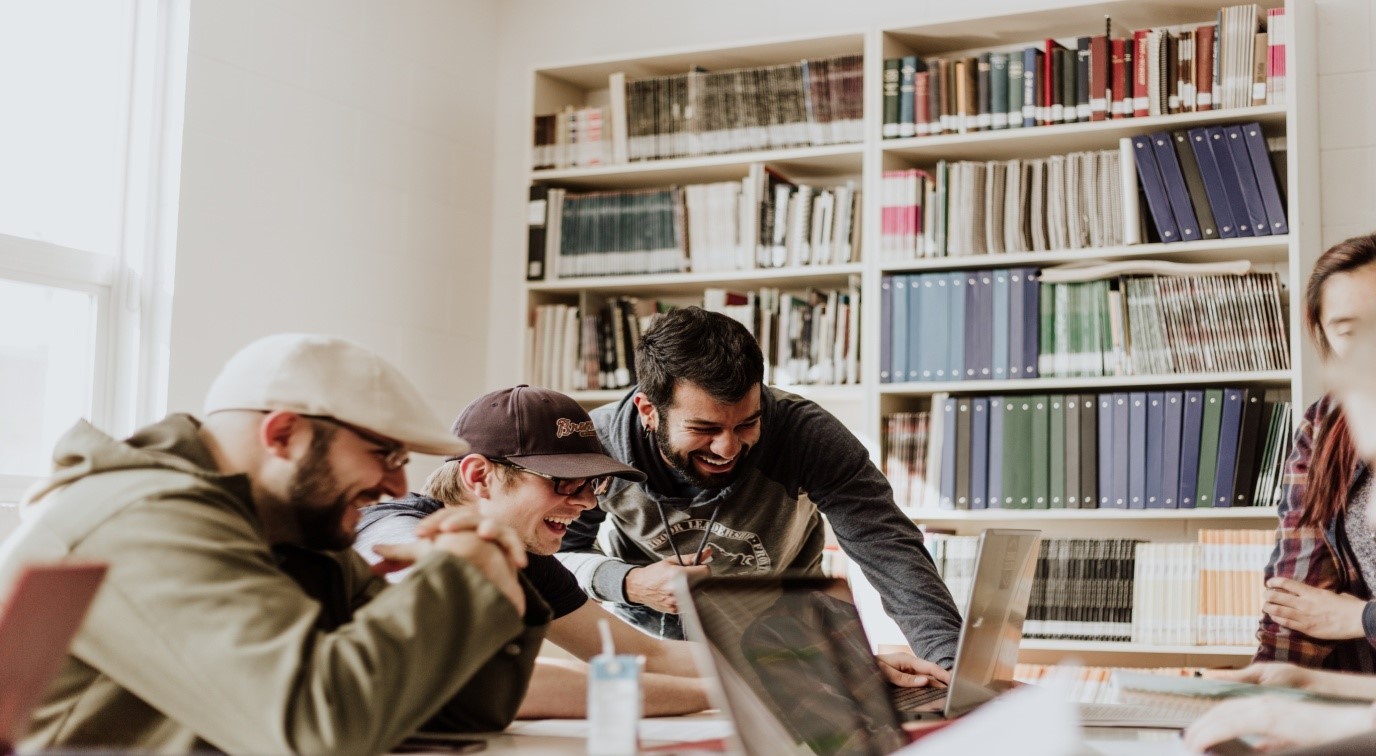 Late-night hangouts, chilling out with friends, countless cafe visits, college trips, and what not! College years are undoubtedly the best years of our lives.
Apart from all the fun and friendship, this is around the time where one starts craving some sort of financial independence. But getting a job is not feasible at that time because:
It's difficult to strike a balance between study and job, without getting your grades affected, and
You don't have a complete college degree either,
So, what to do?
The answer is an online job! It won't eat up much of your time and will make you a decent income with a little effort from the comfort of your dorm room.
In a survey held in 2019 68 percent of US, freelancers said that they got more online work this year as compared to the previous year. It means that you have more online jobs available now than ever.
Here I have figured out for you 8 of the best online jobs, that any college student can do.
1. Data Entry Job
Let's start with the easiest online job, i.e. the data entry job.
Skills Needed
This job requires no extra skills; it is for everyone and anyone. All you need for this job is; typing skills and fluency in English.
Where to get it?
The best site to start this job is Fiverr and Upwork.
Pay Rates
If we talk about the average pay, then you can expect $12 to $15 per hour. But you can make more than this depending on your skills and effort.
2. Selling your Notes Online
Here I have another even easier job for you. All you have to do in this online job is to sell the notes that you make every day at college. Sounds weird, right? But it's literally this simple.[/caption]
Skills Needed
No skills required just your college notes.
Where to get it?
Many sites that can buy your notes, here is a list .
Pay Rates
Well, it depends on the quality of your notes and also on the subject/topic and the size of your notes.
3.Transcriptionist
This is another online job that requires no degree, all you have to do is to listen to audio or video files and then write them down. You need to be highly accurate in writing what you are listening to. Here is a list of sites where you can get transcriptionist jobs.
Skills Needed
You need to have good listening and typing skills. When you apply at a site they will take an assessment and then if you pass it, you can start working.
Where to get it?
Here is a list of sites where you can get transcriptionist jobs.
Pay Rates
On average the salary is $20 to $25 per hour.
4. Start a YouTube Channel
Now this job will not only make you money but will earn you fame as well. You can make How-To videos, cooking videos, gaming videos, or you can do review videos on any new song or movie, and so on.
Skills Needed
You don't need any extra skills for this online job. However you can watch some online tutorials for this job, to get a know-how of it, and then you can start this online job by simply creating a YouTube channel and uploading your videos on it.
Where to get it?
You probably already have YouTube downloaded on your PC.
Pay Rates
To start earning from YouTube you need 4,000 hours watch time overall and 1,000 subscribers. There is no specific figure that you can make from it but, you can earn a lot from it and can even make it your full-time income.
5. Freelance Writer
This job can be done by a college student as well and there is no particular college degree needed as well. There are many different types of writing, namely fiction writing, copywriting, academic writing, content writing, scriptwriting, and many more. Select a type of writing according to your taste.
Skills Needed
Just some good writing skills, you get better with practice.
Where to get it?
You can start by joining some Facebook groups for freelance writing, and get some work there, but as you get experience in it then start building your portfolio and provide services on online platforms like Fiverr and Freelancer and Upwork
Pay Rates
After a little experience and effort, you can easily make around $400 to $500 a month.
6. Voiceover Work
With the advanced technologies, computers can imitate the human voice but it's still an imitation and is not so good to hear. Voiceover work is needed for dubbing, narration, storytelling, etc. A college student can easily do this online job.
Photo by Will Francis on Unsplash
Skills Needed
No particular skills needed, you are good to go with, just a good clear voice and audio recording equipment.
Where to get it?
Look for it here.
Pay Rate
On average it can make from $25 to $50 per voiceover.
7. Video Editor
This is another online job that is in high demand as videos are the hottest form of media these days. To keep up with the high demand for video content, skilled video editors are in demand.
Skills Needed
Without any extra money spent video editing skills can be learned online from YouTube videos easily and there are also online courses for that.
Where to get it?
You can start it from here.
Pay Rates
As a beginner, you can earn up to $50 per hour and as you gain experience you can increase your rates accordingly
8. Social Media Marketing Most of the business owners are either too busy to do social media marketing themselves, or they lack the know-how of social media marketing so they hire someone else to do the job for them.[/caption]
Skills Needed
You should know some fundamentals of marketing, which you can learn online. Also, you should know how to use all of the social media platforms and features of the business you are promoting.
Where to get it?
You can get the job at freelancing platforms like Fiverr and Upwork, also you can pitch some business owners directly for the job.
Pay Rates
On freelancing platforms, the average rates are somewhere around $20 to $30 per hour.
Lastly, online jobs don't only give students educational independence but you also learn to handle your finances. I hope you have figured out one for yourself from the above list.
So let's get earning!